Denni-Lee Hayes: Country music recording artist extraordinaire! With vibrant performances and vocals like no other, hers is an act you won't want to miss!  With Rosanne Cash and Patsy Cline meets Terri Clark and Kim Carne vocals – melodies, both soulful and fun - and lyrics that show her ability to look into the lives of others in a realistic and empathetic way, her music is not only relatable to the listener, but sung with such feeling and energy as to not only grab the attention, but retain it as well!
The Latest

I cannot thank Alvin and the rest of the executive enough for inviting us to perform at the Brook's Legion's New Years Eve party.  Everyone made us feel like family!!  Special thanks to Pat and Luis for their support and friendship.  I would like to extend my gratitude to my wonderful band ... Rick, Nic, and Sid ... you are all fabulous musicians and it is an honour to share the stage with you.

Watch for another single going to Canadian country radio!!

God Bless everyone and HAPPY 2011!!

xoxo
Denni

Please visit my Official Fan Site on reverbnation and join the street team ... there will be contests with prizes and giveaways!!  www.reverbnation.com/dennileehayes .  
DEBUT CD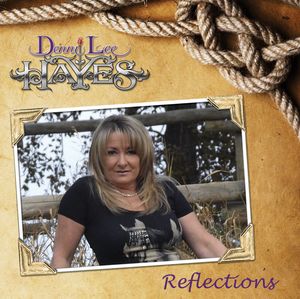 The album is finished folks!! I can't tell you how grateful I am to Kevin Lato (Producer) for all of his creativity and hours of hard work. He has been an absolute pleasure to work with!! My thanks also go out to the musicians and artists who put their stamp on the record.

There was an error on the credits folks and a very important musician's name was inadvertantly missed. Mr. Serge Soucy played all the keyboard tracks on this project!! Thank you so much Serge for your artistic contributions on this album!! Your name will be added on the next press.

PURCHASE YOUR DENNI-LEE HAYES DEBUT CD "REFLECTIONS"

CLICK HERE

Thank you all so much for your support!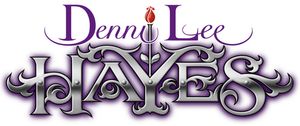 IS PROUD TO ANNOUNCE THAT HER SINGLE

LITTLE BLACK DANCIN' DRESS

FROM HER DEBUT CD
"REFLECTIONS"

WAS RELEASED TO

CANADIAN COUNTRY MUSIC RADIO ON

OCTOBER 19, 2010


PLEASE CALL YOUR LOCAL RADIO STATION AND ASK FOR
LITTLE BLACK DANCIN' DRESS!!


FOR YOUR LOCAL RADIO STATIONS & REQUEST LINE NUMBERS

CLICK HERE
THANK YOU SO MUCH FOR YOUR SUPPORT!!

Quote of the Week
"Music speaks what cannot be expressed, soothes the mind and gives it rest, heals the heart and makes it whole, flows from heaven to the soul." - Unknown


Have a great week folks!!